Cork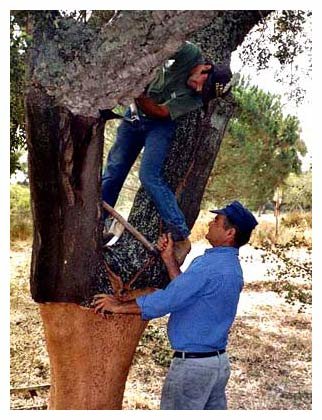 The cork oak tree, QUERBUS SUBER, grows in Portugal and other countries which border the western edge of the Mediterranean basin. The cork is harvested by removing the bark of the tree, every 9 to 10 year cycles. The cork tree must be approximately 25 years old before the first extraction (virgin cork) and then nine years shall be necessary for following harvests. Fortunately, the cork tree lives for 180/200 years which allows 15/20 extractions.

What makes cork such a unique product is it's properties and applications:
Properties: lightness, elasticity, impermeability, insulation, resistance to wear, hypoallergenic and fire retardant.
Applications: building, interior design, leisure, fashion and technology.

When buying and using cork products one is contributing to preserve a natural, renewable resource and important ecological environment in the western Mediterranean countries.



All of our Cork items are

Special Order Only

. Please call 919 949 1365 for more information and to place your order.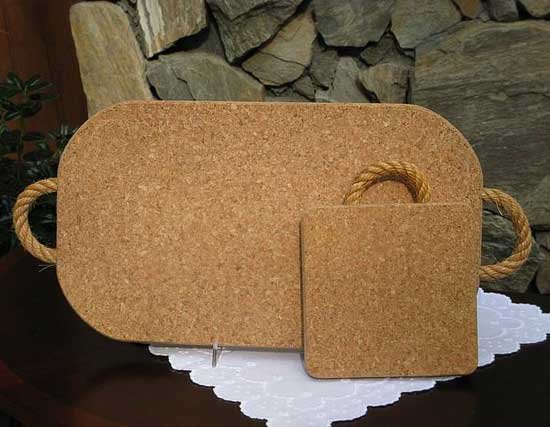 PLACEMATS:
Placemats come in sets of 4, in either natural (#1210N) or mixed cork (#1210), and measuring 12" x 16".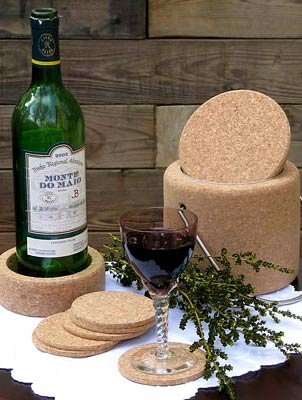 ICE BUCKET AND COASTER SET:
The handle and the inside of the ice bucket are opaque metal. The coaster set serves both as a bottle rest and a container for the six coasters. These monogram very well.